Women photographers covering women's violence, trauma and grief
The Invention Rooms
68 Wood Lane
W12 7TA
02 March 2020   18:30-20:30
©Suzanne Plunkett
Women photographers discuss their challenges, reflections and roles on covering stories of violence against women.
The Photojournalism Hub is very honored to present three great women photojournalist that have worked on some of the most difficult and excruciating modern women stories to share their experiences, insights and challenges.
Suzanne Plunkett, is an award winning photojournalist who has worked as a staff photographer for the Associated Press in New York where she covered the Sept.11 attacks on the World Trade Centre in 2001 and then as the chief photographer for the AP in Jakarta where she covered the 2004 Indian Ocean Tsunami. Based in London since 2006, she has worked as a senior staff photographer for Bloomberg News in London and a staff photographer for Reuters. Currently, she shoots for The New York Times, the RHS, Chatham House and leads the London chapter of Women Photograph which works to elevate the voices of women+ non binary visual storytellers.
Chiara Ceolin, is a documentary photographer who has a background of working for nearly ten years as a psychologist specialised in PTSD and trauma. Chiara has worked extensively with projects in rural Tanzania, Romania and London adopting participatory methods to empower and heal young girls and women through visual storytelling. Currently, Chiara's work focuses on women who survived trauma as well as contributing to clients such as Thomson Reuters Foundation, Westminster University, The Evening Standard, Magic Me charity, BBC Children in Need, Forward UK and many others.
Quintina Valero, o, is an award-winning photojournalist whose work focuses on human rights, displacement, women and environmental issue. She has a proven passion for bringing important stories often collaborating with local NGOs. Her work has been featured in The Guardian, Sunday Times, Thomson Reuters Foundation, BBC, Stern Magazine and El Pais among others. Her latest projects have taken her to Central America and the Colombian Amazon documenting the different layers of conflict. Her work on sex trafficking and the impact of Chernobyl's nuclear accident has received international awards including the Lensculture Emerging Talent, Festival della Fotografia Etica (Italy) and the Photo Press Contest Award (Ukraine).
To join this event: https://tinyurl.com/vtf7slb
Understanding, confronting and questioning notions of identity
The Invention Rooms
68 Wood Lane
W12 7TA
27 January 18:30-20:30
©Zula Rabikowska
How photography can be used as a tool to address questions of belonging, place and the histories we learn and inherit.
A talk event exploring how experiences of citizenship, nationality and identity can inform notions of identity. Very pleased to present speakers whose powerful work is directly influenced by personal journeying and displacement, and a quest to build understanding around notions of identity. The Photojournalism Hub is very pleased to present:
Zula Rabikowska, photographer, born in Poland, grew up in the UK and worked in France, China, South Africa, India, Palestine and the Caribbean. Citizens of Nowhere is a project about experiences of citizenship, nationality and identity on a political, cultural and social level and is a personal response to the 2016 Brexit referendum where 51.9% of the British population voted to leave the European Union, and the increased racism and xenophobia that followed.
Adam Razvi, documentary photographer, will present work that addresses issues of belonging, and disputes the rose-tinted nostalgia still commonly associated with the British Empire. Adam's work aims to build understanding of how culture, nationality and the past inform notions of identity, He explains "As a person of mixed-heritage I have become increasingly conscious of a sense of belonging and place, raising a number of questions – often without clear resolutions. At the core of this questioning, visual perceptions, including how British I look and feel and how this impacts everyday interactions and my roles in society."
To join this event: https://tinyurl.com/uxtjcrp
Photojournalism and movements of activism and protest today
The Invention Rooms
68 Wood Lane
W12 7TA
16th December 2019 18:30 – 20:30

Exploring today's form of rebellion, resilience and resistance through photojournalism.
Part of a series of talk events exploring photojournalism as a tool of activism, the Photojournalism Hub presents three photographers whose work is currently actively engaged with documenting and raising awareness of climate change, food waste, women's rights and forms of protest and resilience.
Angela Christofilou, is half English, half Greek actor, voice artist, photographer and singer/songwriter (Field Trip to the Moon band) living in London. Self taught, she first experimented with street photography in the US while on a theatre tour and then began documenting protests at the end of 2015. She mainly focuses on street, social documentary and protest photography and is often covering major protests for the Independent Angela's protest photography over the years is currently being archived at the Bishopsgate Institute.
Chris King, is a documentary and portrait photographer and video producer, whose work focuses on the food system. He has documented the issue of food waste for several years, and is now starting an initiative called Documenting Climate Change that aims to mobilise, support and train documentary storytellers of all disciplines to create more engaging, impactful stories on the issue of climate change.
Talia Woodin, is a photographer , activist and works full time as media and messaging coordinator for Extinction Rebellion Youth. Since October 2018, Talia has worked as a photographer for Extinction Rebellion, whom regularly features her work.
To join this event: here
Photo: ©Talia Woodin
Photojournalism and activism in today's forms of resistance
The Invention Rooms
68 Wood Lane
W12 7TA
19th November 2019 18:30 – 20:30
Exploring today's form of rebellion, resilience and resistance through photojournalism.
Part of a series of talk events exploring photojournalism as a tool of activism in today's movements and forms of resistance, resilience and rebellion, the Photojournalism Hub present four guest speakers whose work bring testimony and engagement to current moments and events of fortitude and activism.
Alice Marcelino is a London based photographer, born in Luanda, Angola, moved to Portugal at a very early age. She experienced and explored various art forms, from dance to theatre, until adopting photography as her main form of expression. Her images and photo stories explore concepts of identity and sub-cultures, and their meaning in our globalised world.
Pierre Alozie is a Franco-Nigerian photojournalist based in London, whose work spans years covering social, political, cultural issues including the fall of the Berlin Wall, the Velvet Revolution and Kosovo war.
Vindhya Buthpitiya is a PhD candidate in Anthropology at University College London researching the interweaving of conflict, popular photographic practices and political articulation among the Northern Tamil community in postwar Sri Lanka.
Zainab Ravat is a geography graduate who last year won first place in the Royal Geographical Society with the Institute of British Geographers (RGS-IBG ) Social and Cultural Geography Research Group Dissertation Prize for her dissertation entitled 'Photojournalism: Explorations into the Geographical Witness, Activist and Traveller'.
To join this event, please book a space: rsvp
Women Photographers Perspectives on Mental Well-being
The Invention Rooms




68 Wood Lane




W12 7TA
08th October 2019 18:30 – 21:00
How does ethnicity, culture, gender determine the responses and the services experienced?
Three women photographers present their powerful projects on mental well-being opening a discussion on race, austerity, marginalisation and immigration.
Marie Smith presents Whispering for help, a series which consists of annotated portrait project with women of colour aged 18 years and above. The project involves recording women of colour experience with mental health, a mixture of black and white film portraits and hand written texts by the sitter. This project will seek to create a series that explores experiences of mental health services in UK as well as providing a platform for dialogue to dismantle the stigma of mental health in BAME communities.
Nieves Mingueza presents The malady of Suzanne, a poetic documentary project. By combining found archives with her own photography work in Vietnam, she is exploring the story of a Vietnamese female with mental issues in 70's London. This is an on-going project about the complex relationship between memory, immigration, mental health and human conflicts.
Sue Shorvon, her photo artwork aims to encourage self-exploration of people's perceptions and assumptions, as a way forward to destigmatizing mental illness in society.
– If people like the music,
they will listen to the
words."
To join this event, please book a space here
Can we know better about today's youth crime and violence?
The Invention Rooms
68 Wood Lane
W12 7TA
17th September 2019 18:30 – 21:00
Perspectives on the current narrative surrounding youth crime and violence.
A talk event bringing a committed and compassionate team sharing their experiences, insights and expertise working on the issue of violence and youths. Followed by a discussion on current narratives and the often unreported existing reality of youths living in the capital. What can we learn from the direct experience and insight of those working on reporting youth and violence in the capital?
Guest Speakers:
Raheel Butt, director and founder of Community and Rehabilitation Solutions. Raheel is an ex-gang member who has experienced violence since young age: groomed, gangs, racial abuse, radicalisation. In a catalyst moment in prison, he changed his life around and he has since been working with communities to reduce the risk and associated harms of crime and violence by working with those most at risk of involvement.
Dr. Roger Grimshaw, Research Director at the Centre for Crime and Justice Studies, www.crimeandjustice.org.uk. Roger has been responsible for a wide range of research studies on criminological and social welfare topics.
Robin Friend, photographer, working on a project that explores the knife epidemic and unprecedented level of youth violence that is taking place across London. Robin is focusing on real life testimonies, bringing in analysis of causes for this issue as well as reporting on the positive stories from the work of many charities working on this issue.
Rebecca Omonira-Oyekanmi, is an investigative reporter and editor working on a range of subjects including: immigration detention, migrants' rights, mental health, access to legal aid, social housing and gender inequality. She co-edits Shine A Light, an award-winning investigative journalism & storytelling platform on openDemocracy.net and is writer-in-residence at Lacuna, a human rights magazine.
To join this event, please book a space here
PICTURING COMMUNITY ENGAGEMENT
WestWorks, White City Place
201 Wood Lane
W12 7FQ
12th April  2019 18:30 – 21:00
A panel composed of leading charity organisations and photographers who have made participation and collaboration inherent to their visual practice will discuss their current participatory projects and explore future possibilities.
Andy Fearn, Direct.or & co-founder of ProtectionApproaches.org, runs the Outreach and Learning programme working with schools, young people, marginalised communities, decision shapers in media and culture, and the wider UK public seeking to increase understanding of the processes that lead to prejudice and Identity based violence.
Becky Warnock, is a London based visual artist and activist, whose work engages with the politics of representation and questions of identity and her practice is rooted in participation and community engagement.
Grace Gelder, is a freelance photographer and educator and who has exhibited and published in the UK and abroad. Her practice explores inter-personal relationships, dynamics and the intersection of photography and other disciplines and regularly designs and leads course for galleries, museums and universities.
Ingrid Guyon, is a photographer, filmmaker and participatory visual media practitioner of passionate advocate of a better world through community engagement and self-representation. In 2009, she established Fotosynthesis, a social enterprise that specialises in participatory photography.
Tom Elkins, Chief Executive Officer, PhotoVoice.org, has worked for a number of voluntary sector organisations, focusing on issues relating to equality, disability, and empowering individuals and communities to campaign for better services and policies.
Kallina Brailsford, Chair, founder of HumanCamera.org and a PHD candidate in Participatory Photography and young people
To join this event, please book a space Eventbrite
Thanks to the generous support of Stanhope: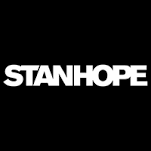 Photography on gender based issues: strengths and limits
Imperial College Incubator
80 Wood Lane – London W12 0BZ
04 February 2019 18:00 – 20:00
Join us for a presentation and discussion on projects exploring the role of photography in representation of masculinity and tackling gender based violence.
Speakers: Giovanna del Sarto (photojournalist)  and Antonia Porter (concept writer and audio) presenting their multimedia project 'Still figuring Out What it Means to be a Man', exploring masculinity in the context of South Africa.
Wamaitha Ng'ang'a (photojournalist)  presenting 'Speak Out' an ongoing photography project on women telling the stories of survivors of domestic violence.
The event is supported by: 
LAUNCH EVENT
Imperial College Incubator                                                     
80 Wood Lane – London W12 0BZ
15TH  November 2018 – 18:00 – 20:00
The Photojournalism Hub opens one of its programmes dedicated to promoting, engaging and disseminating photojournalism with a talk event to reflect and explore what are the existing challenges that those committed to expose  social justice issues face in the current climate.
" Photojournalism is more important  than ever"
Have you ever heard the phrase "a picture is worth a thousand words"?
My name is Cinzia D'Ambrosi, a freelance photojournalist who has captured the plight of refugees across Europe through my lens. I have witnessed and documented human tragedy; something we see on the news every day. Back in 1984, Kenyan cameraman Mohammed Amin's powerful images shown across the World from Ethiopia prompted Bob Geldof to create Band Aid which raised millions for the Ethiopian famine relief. Just one example of how images can say more than words.
The Photojournalism Hub aims to raise the profile of photojournalism and become a showcase for stories through images that prompt social change. Activities will include workshops for aspiring photojournalists and, exhibitions and talks from experienced practitioners.
I would like to invite you to the launch of the Photojournalism Hub where we will be explaining a little more about our objectives and provide you with an opportunity to get involved.   Free tickets are here. although limited in number.
Speakers include:
Andy Slaughter, Labour MP –  will formally  welcome the Photojournalism Hub and speak to its significance as an addition to the local community.
Daniel Renwick– videographer and journalist presents 'Failed by the State'
'Failed By The State' was made four months after the fire at Grenfell Tower. It sought to historicise the mood for community self-help and reliance, after the government – local and national – failed the people in North Kensington, both for allowing Grenfell to happen, and failing to provide the requisite services after the fire. The film was narrated by prominent community member Ish, who was born in Grenfell Tower.
Katie Webb – Co-Director of the Writers' Union Of Italy (FUIS) presents the work of authors from the Middle East and North Africa region, photographers and activists addressing human rights injustices through novels.
David Hoffman – photojournalist
David has worked as an independent photojournalist since the 1970s. Often raw and uncomfortable, Hoffman's work is both dispassionate documentary and steely social challenge. Working to document the reality of injustice, the frequent oppression of the state and the all too often tragic consequences, Hoffman's photography has underpinned legal challenges, brought racist perpetrators to justice, and most importantly, reached wide audiences through newspaper publication for more than 40 years.